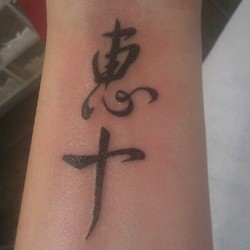 I got a tattoo.
I've been thinking about making this design the tattoo I would get since college, and finally I can cross this off my 30 at 30 list.
And to be honest, getting a tattoo made me more nervous than jumping out of a plane.
There's something very permanent, other than the obvious, about getting a tattoo. It's a commitment to carry that design with you for the rest of your life. And if you're like me, you want that design to mean something and represent who you are as a person.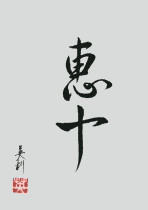 These two Japanese characters, pronounced "key-eh-toe" and meaning "ten blessings," signify to me the idea that I'm blessed and that there are more blessings to come. Reminding myself of blessings past, present and future has a fluid and positive connotation. "Keito" also is the way you pronounce my name in Japanese. Although the characters used are different, the connection is powerful and compelling to me.
As for placement, I wanted to be able to see my tattoo every day. If this was going to be a part of me, I wanted to be able to look at it. So I chose the underside of my left wrist and forearm. This way I will be able to see it. And it's also a part of the body that hopefully will not become stretched with age.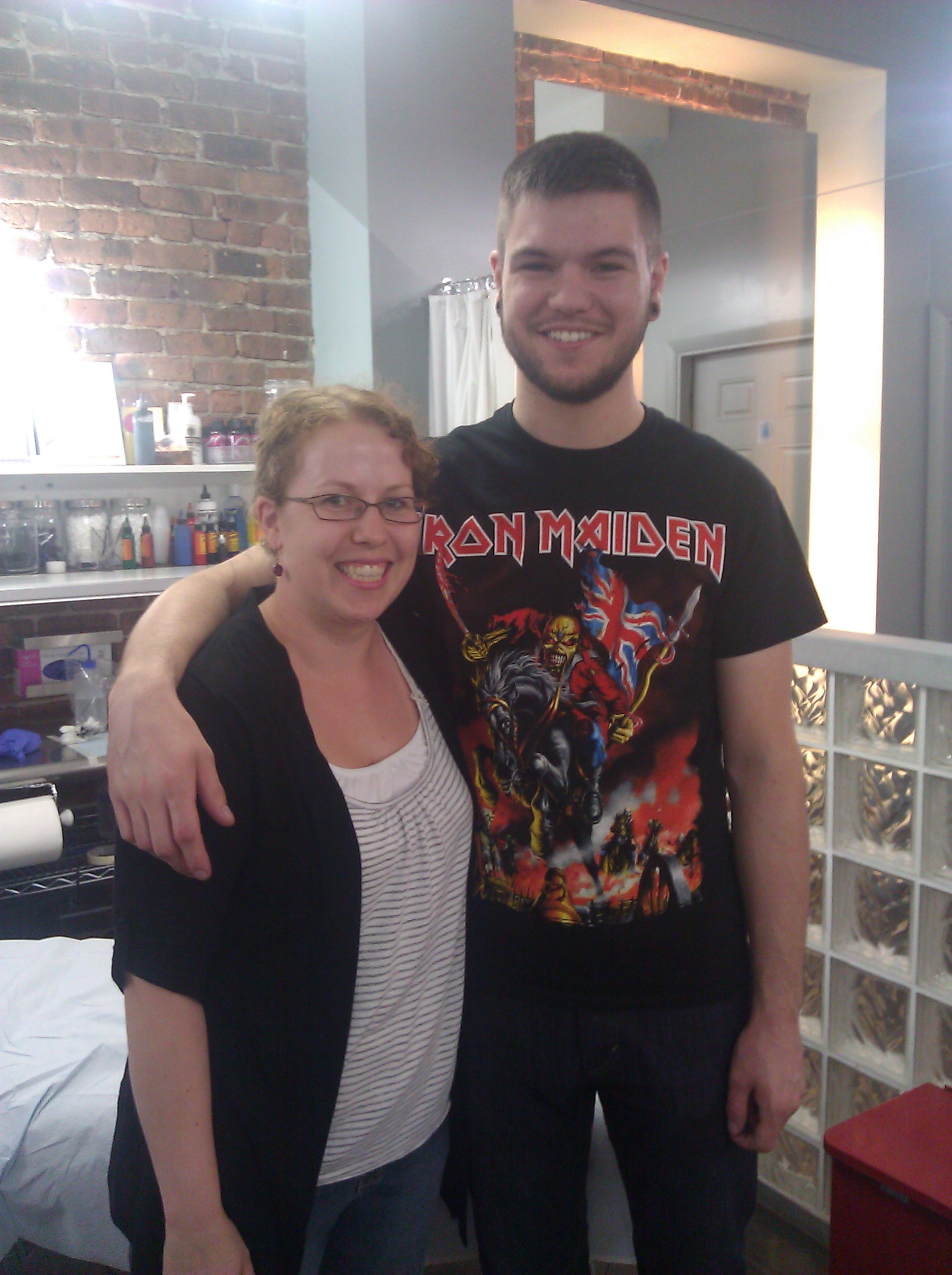 I chose to get my tattoo done at Insight Studios on Milwaukee Avenue because two of my friends, including La Petite Tricoteuse, got their tattoos there. When I was looking at the available artists, I really liked the work of Chicago tattoo artist James Eastwood, who happened to be the same artist who recently worked on Kelsey Grammer.
I was really impressed with how quick and easy the whole process ended up being. I was in and out in less than an hour, and under-the-needle time only lasted 20 minutes. Truth be told, the middle part of the area hurt the most, stinging the most out of everything. But seeing as I am training for a marathon and just ran 20 miles yesterday (10 of which on a sore knee) which took me four hours, I figured this should be a breeze.
James was courteous enough to take a picture with me at the end, which was really nice of the Logan Square resident.