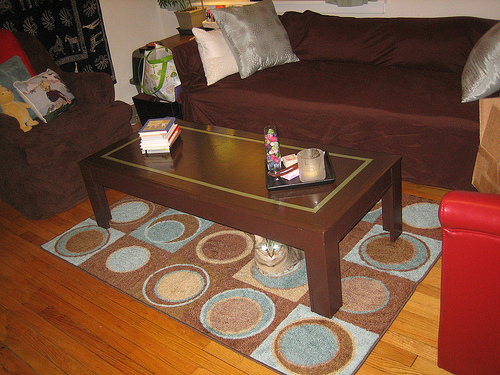 Today I celebrated Mother's Day with my mom! We did our annual tradition of buying plants for her back deck. I also found this swank new rug for my living room. My old rug was starting to look a little worn for wear and was nearly impossible to clean the matted hair off.
I also got these fake pears for my dining room table. I have this great bowl from Home Goods that needed something in it.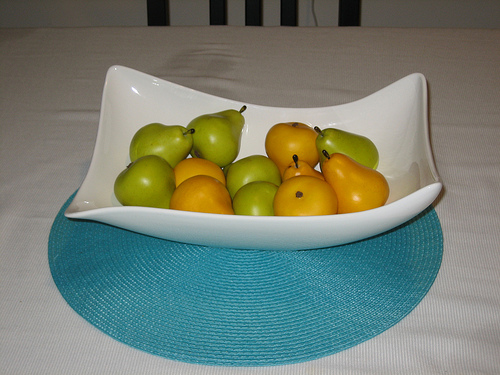 The pears offer a great punch of green and yellow for a spring look and fit the shape of the bowl, which would be perfect for fresh fruit if I could keep it out without attracting fruit flies.
This is a cute tortoise incense burner from Ecuador made from the seeds of a local tree. I think it's pretty amazing that they can be shined up and assembled in such a way to resemble turtles.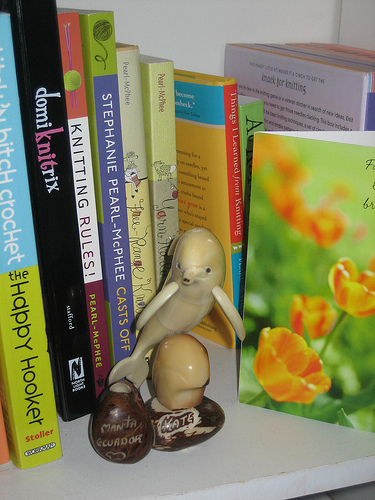 This would be a pen holder from Ecuador.