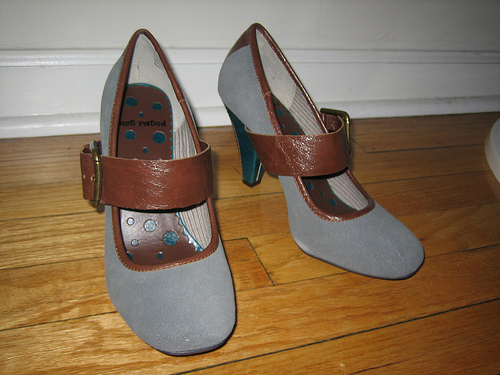 I bought some new shoes this weekend. I needed to go shopping for bridesmaids shoes, however luck also was on my side. These Not Rated Chunk of Change pumps were a pair I couldn't pass up. I love them so much and they were the very last pair. I thought I was getting a deal when they were on sale for $39, but when the cashier rang them up, they were $14! That's right, $14. Nordstrom currently sells these for $59.95.
These Caparros Elisa shoes in silver are really comfortable heels. I like the simplicity of the straps and the rhinestone clasp on the side. I wanted to buy a pair that would last for a long time and that I could wear with formal wear. I have another wedding this year that I intend to wear these at as well.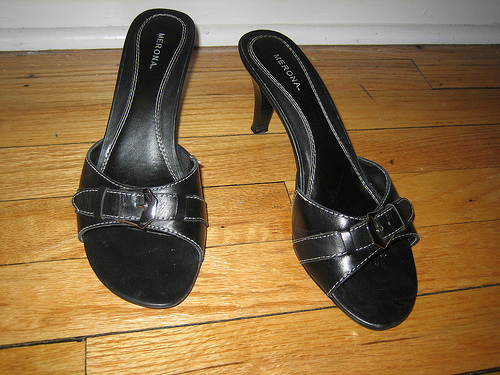 A pair of Merona sandals also made it home with me after I went to a swap party. They look barely worn and are really comfortable.