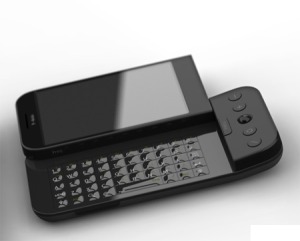 The day has finally come! My HTC G1 arrived in the mail and I am so excited. With the help of my friend Kevin, I have applied the Cyanogen mod to my phone. It took a bit of time, and expertise on his part, but we got it working, and boy can I say is it flashy. So far I have been having a lot of time playing with apps, settings and exploring. My contract with AT&T is officially up next Monday, so I have a few days where I'll have two phones. Since I forward my calls to my new number, this is only necessary for incoming texts on my main number until it gets ported to T-Mobile.
All in all, I'm pretty impressed with the G1. This is the first phone I've had that has all the bells and whistles. Internet browsing, syncing, GPS, interactive maps. I'm going to get spoiled really quick.
Some of my favorite features are all the Google product syncing. No longer do I need to worry about syncing up contacts, not knowing what I'll be doing a few days down the road or what errands I have to run. Google Contacts, Calendar and Tasks are all synced. I got my work email setup (which is only to be used in emergencies, not a constant thing to check). I'm also enjoying Shopping List Plus for my shopping list maintenance. This program is going to allow me to finally get rid of my PDA, which I've held onto for more than six years mainly for this feature. Once I clear my personal data, I'll be recycling it.
I still have things to learn on this new device, and I need to get a micro SD so there's more room for apps on my phone. That should come in the mail some time next week. Woohoo!