Last year on April 6, 2011, a Twitter account was born with the intention of spreading news and information about the Chicago neighborhood Logan Square. Today, @LoganSquarist has more than 1,000 followers and a website www.logansquarist.com, as well as a Facebook page, Google+ page, Pinterest Business Directory and Google Events Calendar. No longer just a Twitter handle, LoganSquarist has become a neighborhood resource.
Half created from a need to connect with my neighborhood and half as a social media learning experience, I created @LoganSquarist without much of a fleshed out plan. I wanted to play with building community through social media and developing a localized brand. As a journalist, I knew it was important for me to keep up with current trends, and I definitely wanted to stay up to date with social media's branding and civil journalism capabilities.
I began by following Twitter handles around the neighborhood: venues, restaurants, locals and community organizations. Then I started retweeting deals, specials and happenings around town. The Twitter following continued to grow and people started tweeting questions about events going on and requests for recommendations.
Last fall, the idea of hosting a TweetUp was discussed among some loyal followers and in November, LoganSquarist put together the first TweetUp at El Cid on Kedzie Avenue, which brought together like-minded neighbors together to network, mingle and patronize local establishments.
Last week, I realized that what I wanted to do throughout the neighborhood, I couldn't do through Twitter and Facebook, so I built a website to house more content and to be a central hub of information. The website will allow me to conduct street reporting, allow me to flesh out a business directory and showcase a more through events calendar.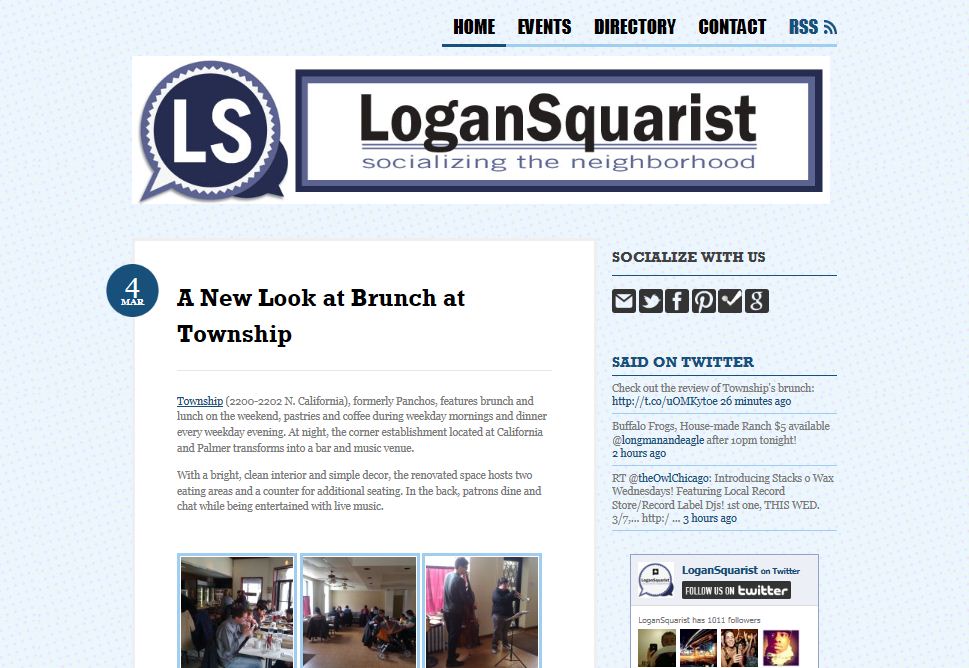 In a rush, I built out the LoganSquarist website in time to promote it at the second LoganSquarist TweetUp was hosted at Ciao Napoli Pizzeria, which brought together more than 30 neighbors.
You would think that building a site overnight and hosting a TweetUp in the same week would be enough activity but Friday I received some really exciting news. Drum roll please …
RedEye Chicago featured @LoganSquarist in its Follow Friday: Twitter accounts you should be following article. I didn't even know they were including me until I received a tweet midday. To say I freaked out would be an understatement. I ran out of the house to locate a copy of the issue. Here's a shot of the issue and the screenshot from the website.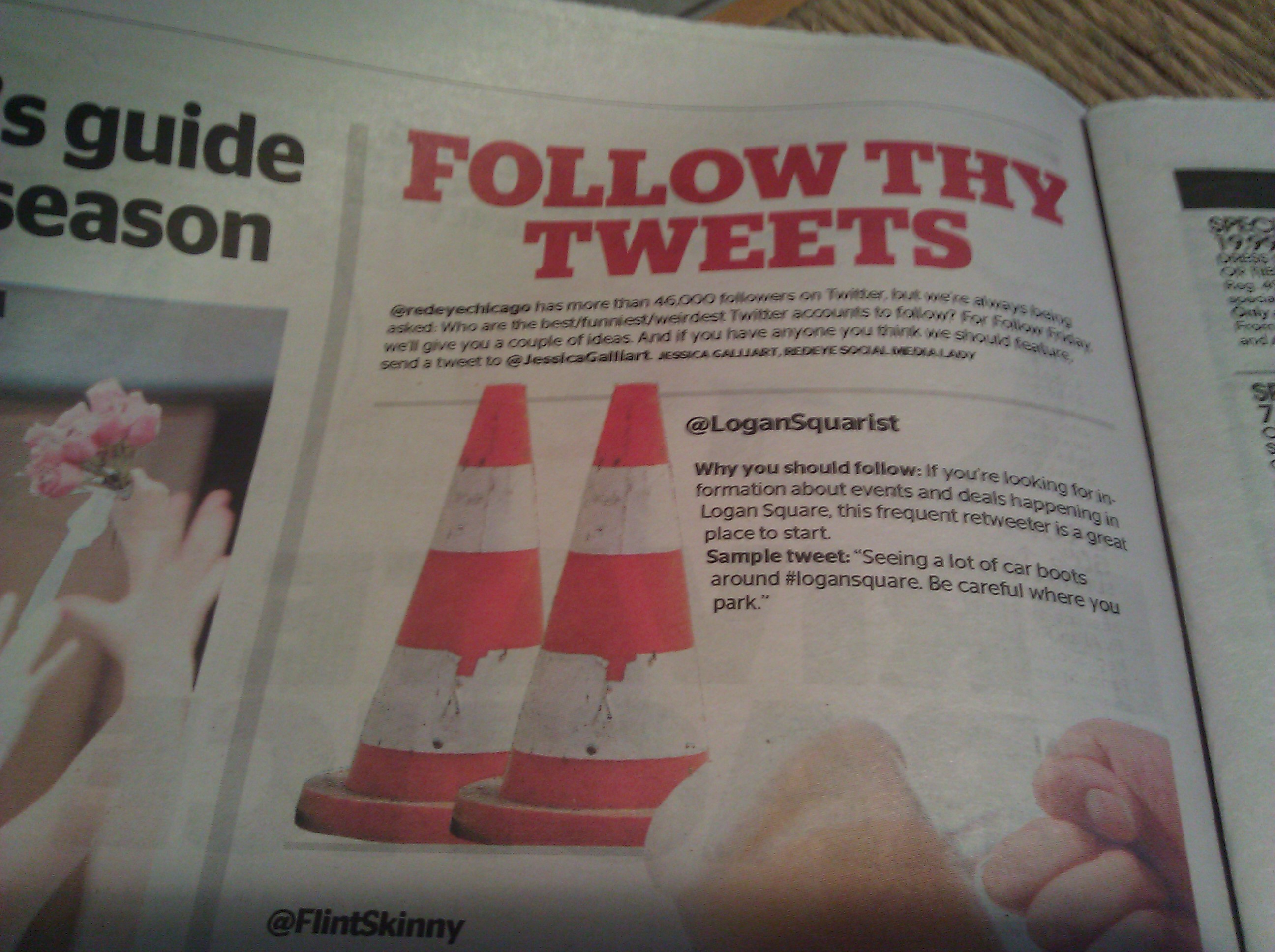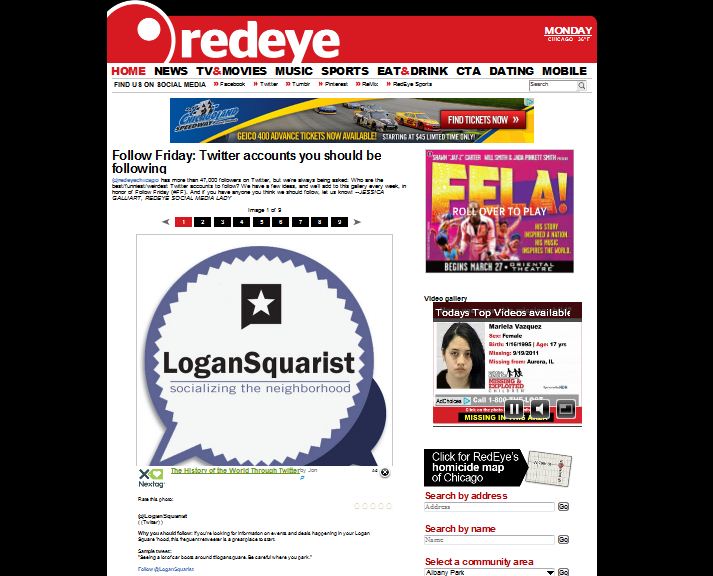 I never imagined myself enjoying local, grassroots journalism as much as I have over the past year, or for it have taken off like it did. But I definitely have caught the bug and would love to see @LoganSquarist grow and take off. It's definitely been a wonderful experience. I can't wait to see what happens with this project. Stay tuned!
Connect with LoganSquarist:
Twitter | Facebook | Pinterest | Google+