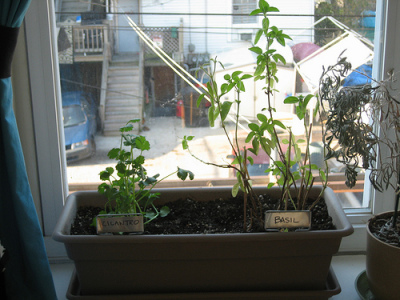 My cilantro seeds were going strong for a moment and then they died. I don't know if I just didn't water them enough or what. So I bought a cilantro plant to replace the seeds since summer is upon us.
My sage also had died a slow death, so I replaced it with a nice new dill plant. I am looking forward to chopping both up into my salads.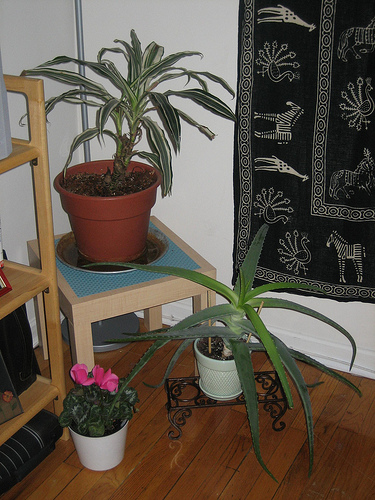 And for good measure, I got this cute little pink plant (name of which I can't recall). My mom assured me that this little guy would survive in my shady living room. It joins the aloe vera and Jenn plant.