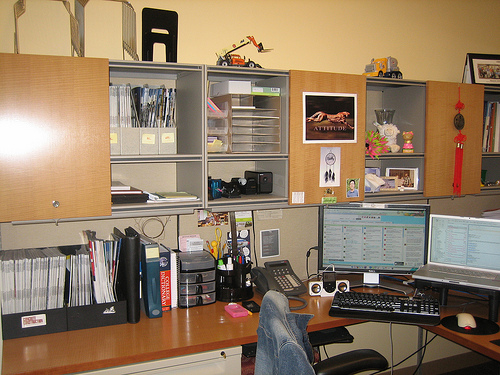 I moved into an office this week due to a recent promotion at work. I guess I moved in pretty quickly because people who stopped by commented on how I look like I've been in the space for a long time. I think it's just my need to make my space my own. I've been like this for years. I pretty much moved into my apartment in three days, including unpacking all of my boxes and positioning furniture. Same thing happened each year throughout college. I don't like living in "transition." Even in hotels, I unpack my stuff into the drawers so I feel like I'm home.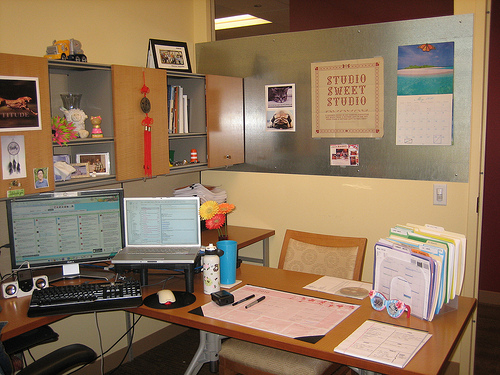 This is my new desk setup. I still have the dual screens, which I like. My keyboard is now on top of my desk because the drawer can't move into this diagonal position.
I also have a window now. I really like it, not for the view, but for the direct sunlight that comes in. It helps to warm up the temperature. The office building keeps the temperature really low and I'm constantly freezing. I'm hoping that wearing summer outfits this season will be a little more enjoyable since I won't have to cover up with sweaters and wraps as much.