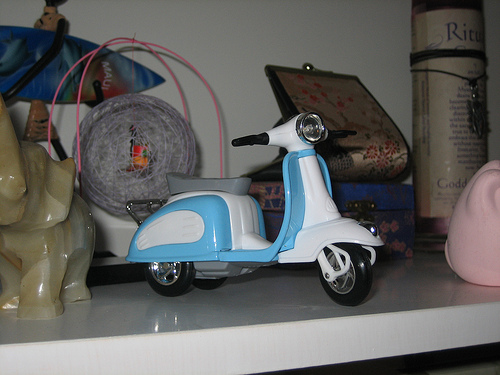 When in Vegas, I also wanted to take some little memories home. I typically have about five minutes in between events to actually go shopping so I took some time Friday morning before my flight to take a gander in the gift shops at the Hilton. I came across this wee little scooter. Adorable! I had to have it. It evens out the VW bug on the chotchke shelf.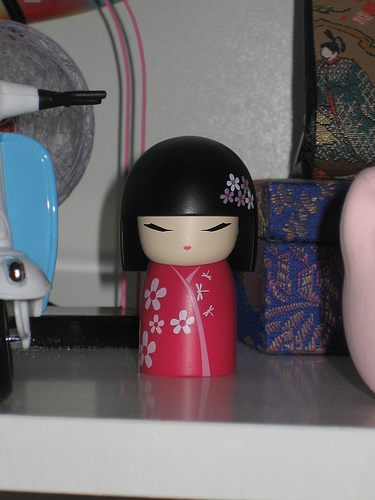 Another adorable keepsake is this Kimmidoll. Say hello to Sachi! Sachi, representing joy, delivers this message: "My spirit enriches and uplifts. By embracing my spirit and approaching everything in life with passion and enthusiasm, you can make even the simple and ordinary, memorable and enjoyable." I have to admit, after looking at the website and how many different choices there are in the line, I'm glad that the store only had a handful. I would NOT have been able to choose just one!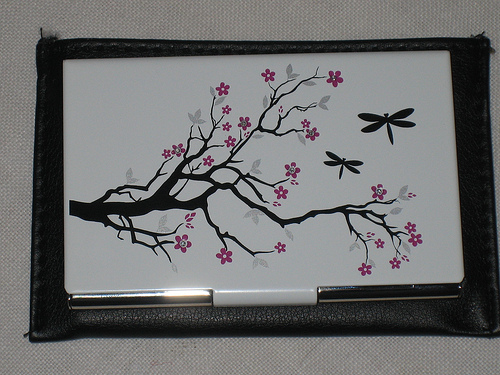 If the theme of this blog didn't make it obvious, I love cherry blossom designs. When I saw this business card holder not only in the cherry blossom design but with dragonflies to boot, I had to have it. It comes with a leather carrying case as well, to prevent the metal from scratching (which is what happened to my first business card holder).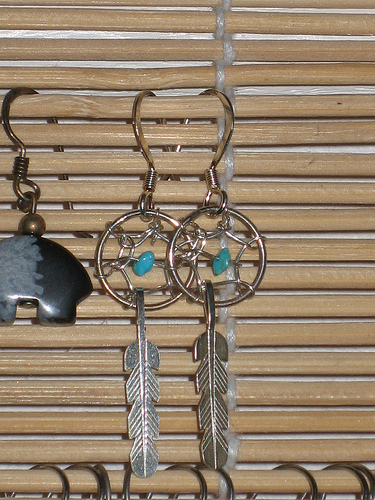 Next stop? The airport at a little shop called Wild Gekko. Featuring a variety of Native American gifts, I came across this pair of dreamcatcher earrings. I had a pair before that got tinged when I tried to clean it—I most likely used the wrong cleaner. I couldn't pass this pair up. They're actually smaller than my original pair and will match a necklace and bracelet to match.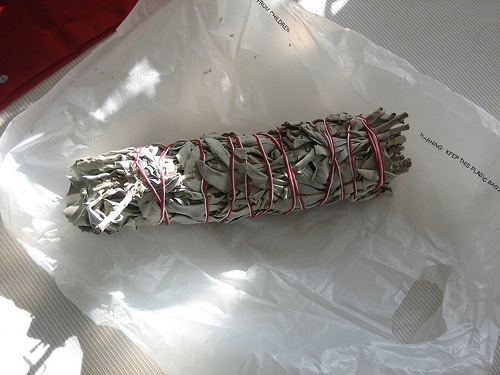 Wild Gekko also had smudging sage! Recently I tried to smudge with lavender, which worked OK, but wasn't quite right. So I was especially excited to come across the smudging sage already ready. Sage is said to be the most purifying and traditional of smudging herbs to cast away bad omens and spirits from the home and yourself. I look forward to smudging my apartment this weekend.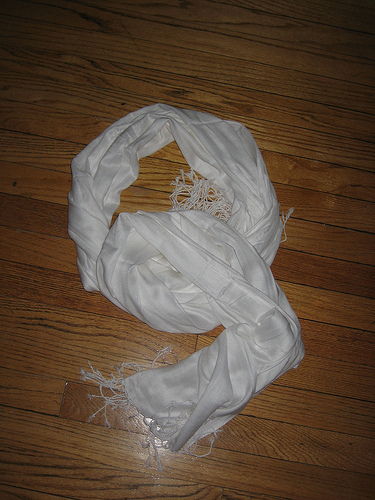 For my last stop, I passed by a store with the signs "Everything is $10." Why, yes, I'd like to look. I came across these pashmina scarves that look pretty decent AND don't smell—sometimes they smell. I bought a white one for myself and a burgundy one for a friend. And did I mention it was $10! Score!