My stepfamily introduced me to Chilis Chicken, a delicious Japanese entree that is served at room temperature. The chicken tastes basically like chicken candy. It's one of my favorite recipes to make and dishes to serve to friends and family. Here's how you make it in a Pioneer Woman-inspired step-by-step pictoral.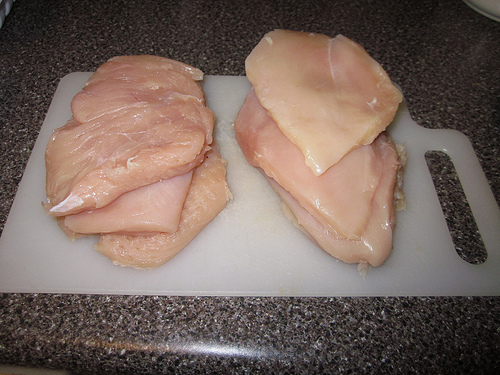 First pound chicken breasts to flatten each to 1-inch thick. The thinner the better. The amount of chicken doesn't really matter, however, I tend to make at least 4 to 6 chicken breasts at a time because the frying process tends to make a bit of mess, and I snack on some of the chicken as I cook!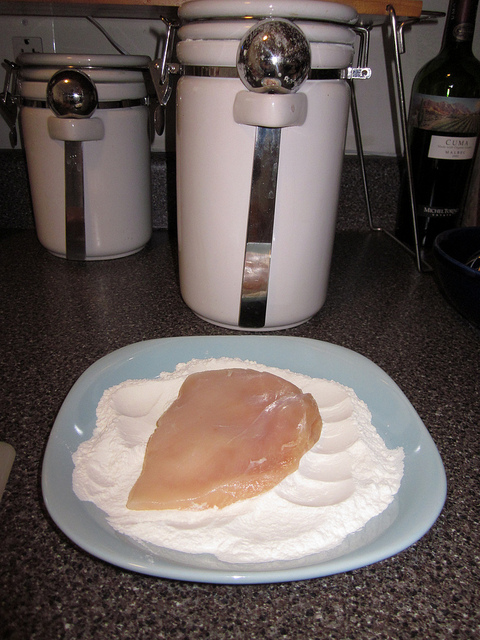 Next, coat each breast in all-purpose flour,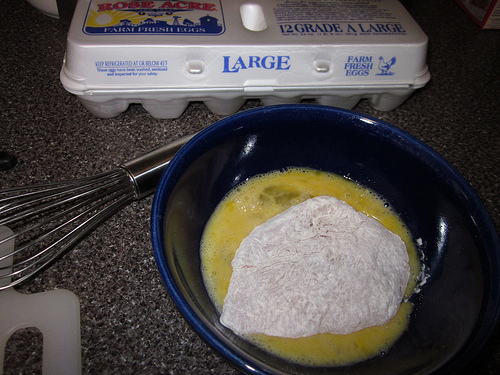 beaten egg,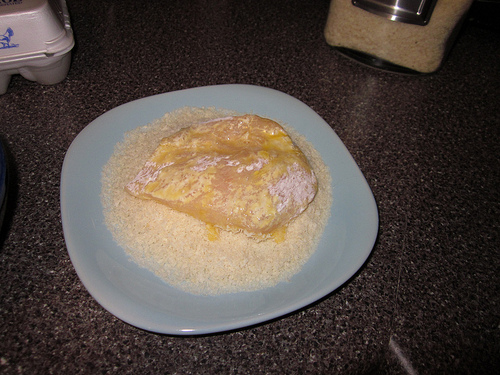 and Panko (Japanese bread crumbs—you can find this in the Ethnic department of your local grocery store).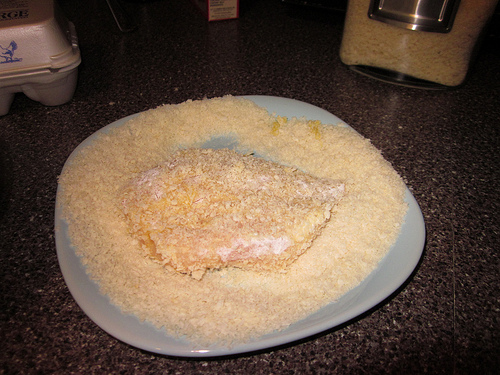 Make sure to get a nice coating of Panko on each breast.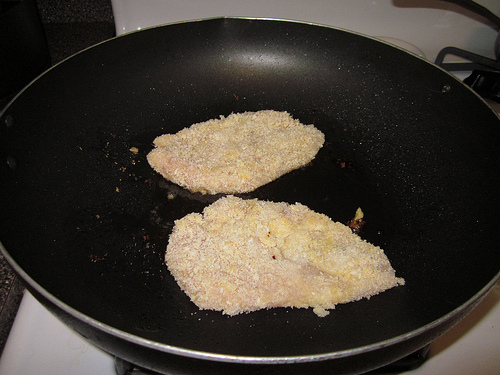 Heat canola oil in a deep fry pan or wok until hot and fry chicken breasts until golden brown.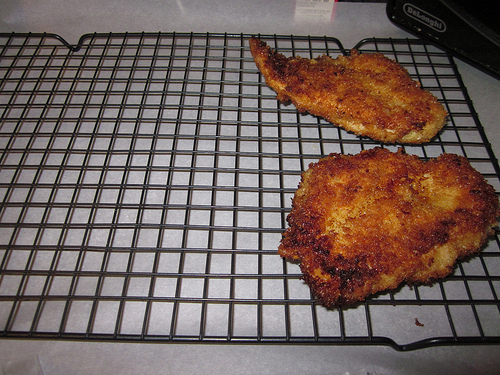 Let chicken breasts cool and pat oil with a paper towel.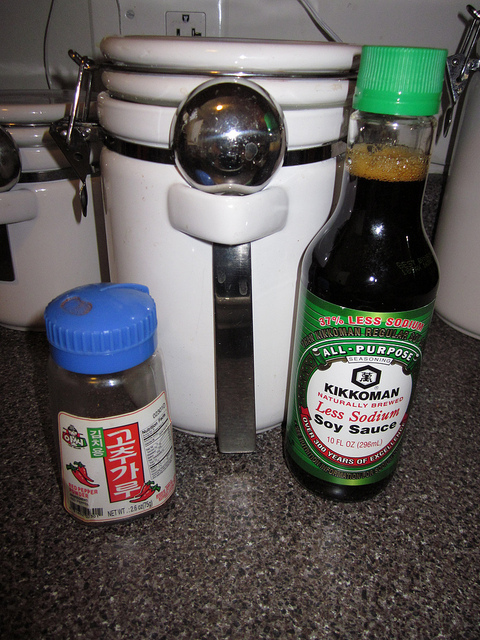 Next mix up the marinade. You'll need soy sauce (I use low sodium), sugar and Ichimi Togarashi (or Japanese chili pepper).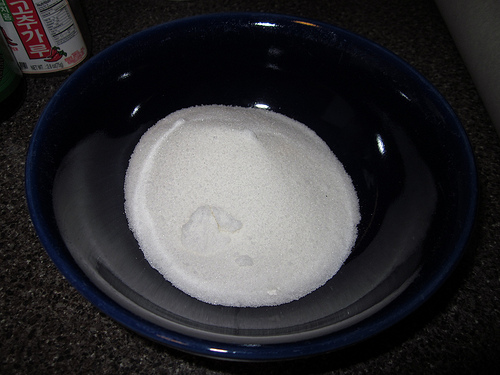 Pour the sugar in a shallow bowl.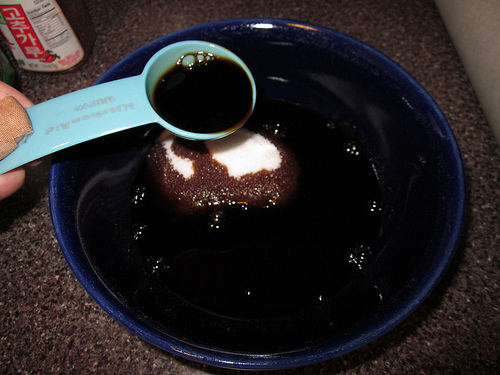 Add the soy sauce and chili powder. Stir until the sugar has dissolved.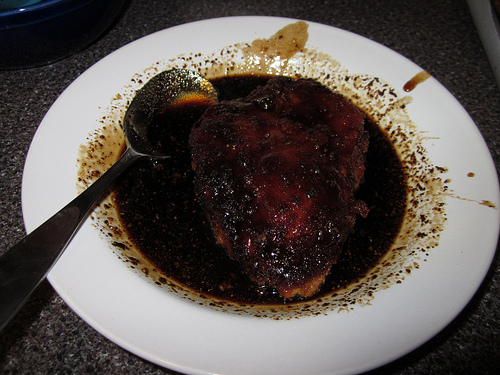 Next soak each chicken breast in the sugar/soy sauce mixture. I like to let a side sit for a bit before flipping. Once coated, I let some of the extra marinade drain off before setting the chicken breast aside.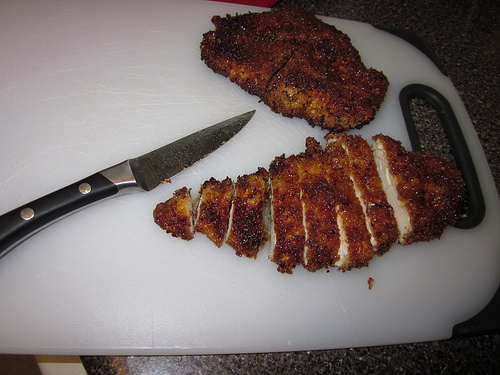 Once you've coated all of the chicken breasts, slice the chicken into thin strips.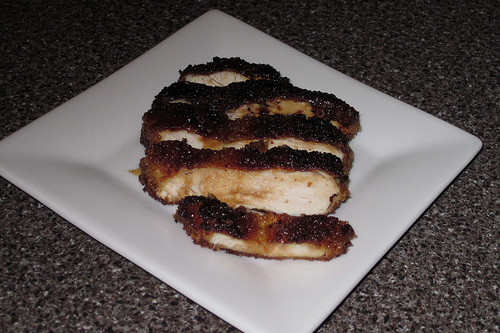 Serve with jasmine rice and enjoy! Go ahead and sample some of your hard work as you cook—the ends are especially delicious.
Ingredients
Chicken
chicken breasts, thawed
flour
egg, beaten
Panko (Japanese bread crumbs)
Marinade
6 tablespoons soy sauce
1/2 cup sugar
1/2 teaspoon Ichimi Togarashi (Japanese chili pepper)
Instructions
Place chicken in resealable bag and pound to flatten to 1-inch thick. Coat chicken completely in flour. Dip floured chicken into beaten egg completely covering. Coat chicken in Panko completely.
Heat skillet or wok with vegetable oil that covers the bottom of the pan until sizzling hot. Fry chicken until golden brown and cooked through (15-20 minutes). Cool to room temperature.
Marinade: Mix ingredients together until sugar dissolves.
Coat cooled chicken thoroughly with mixture.
Slice marinated chicken crosswise into 1/4-inch slices and serve at room temperature.