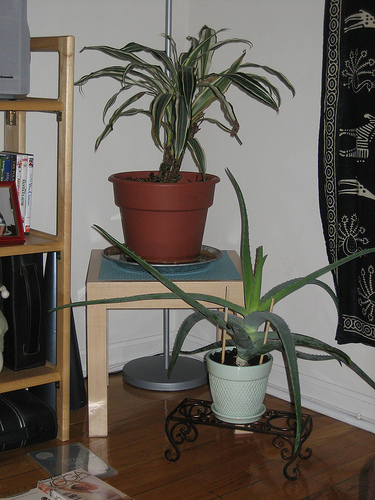 You wouldn't think an aloe plant would cause such disarray in a home, but this little plant has become quite the problem child. It's long fleshy leaves have spread out so much that the shelf in the kitchen can no longer house it. I have tried a number of other places for it, but nowhere seemed suitable. I finally concluded that it should make it's home next to the Jenn plant in the living room. But I didn't like it sitting on the ground because Ethan likes to dig in the dirt of plants and nothing I had in the house seemed to work.
I swung over to Home Goods and found this perfect little stand. It sits about four inches off the ground and I got it for $8! It was by luck I found it at all since it was stashed away in the clearance section and nothing else came close.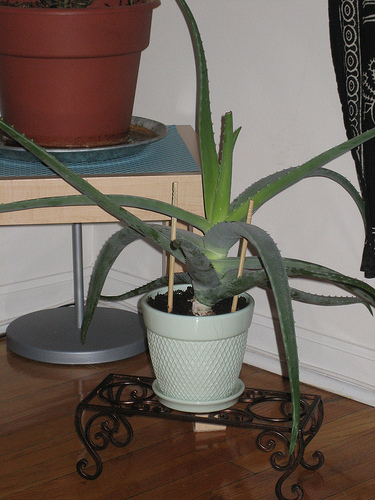 Look how cute it is!