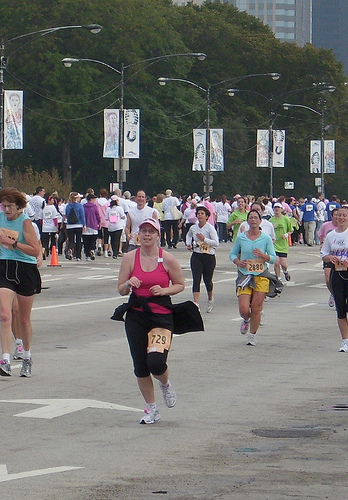 I have enjoyed the Susan G. Komen Race for the Cure the last two years so much, I decided to do the race again. I created a team again; this year with the name #TweetfortheCure. I'd like to say I came up with it myself, but in fact @L_Woodward was the mind behind that brilliance.
I'm hoping to raise some money for this wonderful cause, although I am not setting a fundraising goal. Money is tight and I have plans to raise money next year, so I am not being overly ambitious.
I'd like to beat last year's time of 59.38.7. I am aggressively training this summer and seem to be maintaining my 10-minute-mile pace without much difficulty. I don't want to set a time expectation yet though. I want to see how the next few weeks of training go before I commit.
To support this wonderful cause, please visit the #TweetfortheCure team page and donate. Thanks!